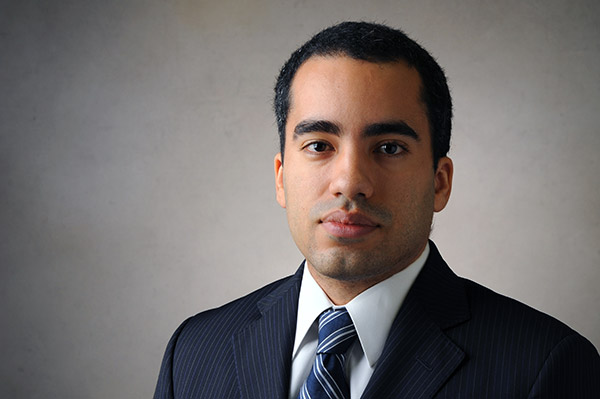 Joel DeJesus provides technical expertise in the encryption, financial modeling, networking, and software fields.  His specialty is high-level data encryption such as using elliptical curve algorithms and public key management.  His work is also concentrated on VOIP networking, wiki architectures and open source ecosystems.  His fluency spans computer languages such as C++, Perl, SQL, Ubuntu, and various open source applications.
Before joining the Harris Firm, he advised Merrill Lynch's trading division in New York, where he researched high yield fixed income securities and produced detailed models of projected cash flow in the natural gas industry.
Recent Representations
Co-invented peer-to-peer currency development application portfolio, with prophetic examples;
Drafted integrated on-line currency and VOIP payment system portfolio, with prophetic examples;
Researched open source user agreement and technical agreement contractual obligations in Japanese and English.
3-3-3 Higashiazabu, Suite 302, Minato-ku
Tokyo 106–0044
T: +81 3 4455 7215
F: +81 3 6800 6868
Email: Joel DeJesus
map
---
Education
University of Florida, B.S.,
Mathematics summa cum laude

Admissions
N/A
Languages
Japanese (spoken, written)
English (native)
Affiliations
Tokyo 2.0
Entrepreneur Association of Tokyo